Save big with geothermal systems
Geothermal systems are the green solutions that make heating more affordable. You could save up to 60% on your energy bills! You'll recover the full cost of your system in 4 to 7 years, all while helping the environment. Heat pump systems last for an average of 19 years, while geothermal loop systems can last over 50!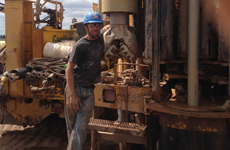 Our installation services include:
Vertical drilling
Vertical loop installations
Directional loop installations
Horizontal loop installations
What system is right for your property? Call us and find out.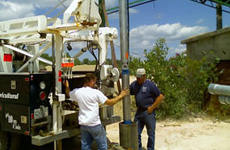 Call on the qualified team
You can trust our state certified experts to walk you through the geothermal process because we're members of the International Ground Source Heat Pump Association. Learn more about geothermal energy today! Click the Energy.gov link below for more information about geothermal systems.
Click here to see our residential pressure boosting system brochure.